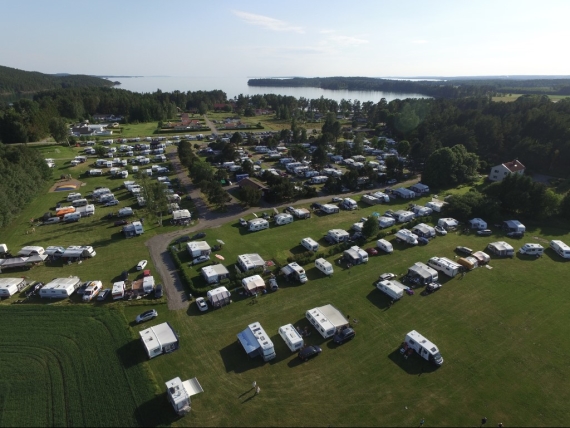 At the northern end of Lake Vättern you find one of
Sweden's finest inland beaches.
A long sandy beach always with wonderfully clear water.
Here at "Nerike Riviera" is Harge Bad & Camping
surrounded by North Vättern magnificent nature.
Harge Bad & Camping
A family campsite that offers both camping
as cabin stay.

Here's a little service shop, pool bath with water slide, miniature golf and a fantastic view of Hargeviken.
Sense of virgin forest with tall pines and winding paths can be experienced in nartur reserve Hargeuddar.

Check-in: after 15:00

Check-out: Cabins at the latest at. 12:00
Check-out: Camping at the latest at. 14:00
Children have lots of activities, bike path, pedal cars, football, bouncy and adventure in Harge uddar.(peninsulas).
If you like to swim, then Harge is the right place to be. Sandy beach, or temperate swimming pool with water slide.